7

min read
Every serious trucker/owner operator/ fleet owner should know about the best truck insurance companies.
Commercial trucking insurances cover many trucking-related eventualities by giving coverages for 3rd party liability, cargo insurance, truck and driver insurance; uninsured motorist insurance, etc.
Comprehensive commercial truck insurance will allow owner operators or fleet owners to get good loads to haul. Insurance with good coverage reduces the liability of a truck owner when any eventuality occurs like accident or damage.
We are also covering facts about commercial trucking insurance in the USA

This article is shortlisting the 3 best truck insurance providers in the USA, based on parameters like company reputation, customer reviews, types of coverage, discounts offered, and extra benefits companies offer.
Detailed review of the best truck Insurance companies in the USA: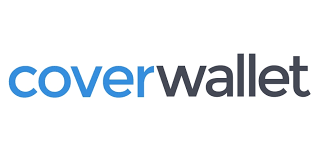 1. CoverWallet
The overall best customer service and ease of use.
CoverWallet is the best, easiest and free option to buy insurance policies from different companies. Coverwallet is an insurance aggregator, it displays multiple policy options based on premium, insurance coverage, and type of insurance.
You can select a good mix of insurance policies according to your needs. Coverwallet helps you to cheery pick policies for different scenarios from different top-notch operators.
Coverwallet also provides truckers with additional features such as instant quotes, policy comparison tools, and complete online policy management, the option to work with a personal agent 24/7, etc.
To know more about insurance details like pricing, coverage, deductibles you need to connect with Coverwallet's customer support official or go through the data on their website.
Pricing of the policies is based on the driver's amount and type of coverage, motor vehicle records of the driver, trucker fair value, laid being transported. You can either get insurance online or speak to a Coverwallet insurance expert to find the best choice for your company.
Our reviewers understood that businesses can buy and manage the buying process online. Coverwallet has a trove of resources like business tips, business lingo explanations, comparison tools and descriptions of trucking business insurance requirements.
There are a lot of raving good reviews about CoverWallet, this stands as a testament to their business understanding and app ease of use. Our insurance experts found out that customers really like the easy-to-use website, tailor-made service, and ability to compare and contrast policies.
Features:
REASONS TO USE
REASONS TO AVOID
VERDICT :
CoverWallet has the best insurers and provides an easy access platform to compare and contrast multiple insurance policies for different scenarios. It has different carriers like Progressive, Liberty Mutual, Berkshire Hathaway, Chubb, Travelers, and more.
Truckers with bad safety and driving records can find good policies from CoverWallet, though the premiums will be on the higher side.
CoverWallet is a sweetheart of the truckers due to its ability to compare, contrast and arrange various policies based on different scenarios. Quotes are offered instantly, policies can be bought online without any hassle. Also, they provide immediate proof of insurance via email.
CoverWallet has a customer satisfaction rating of 4.9 out of 5 in eKomi, with more than 645 reviews. CoverWallet has an A+ rating and is accredited by Better Business Bureau.
2. Progressive
Best Savings Overall
Progressive provides a wide range of insurance coverage and its available in all 50 states of America. It provides a variety of coverages and lots of insurance options, they provide coverage for 12% of the US market.
Progressive's policies cover vehicles like Box trucks, tractor-trailers, dump trucks, cement trucks, delivery vans, garbage trucks, and even ice cream trucks.
Progressive provides online quotes, flexible coverage, and multiple payment options. They also provide expert support for commercial truck insurance also they provide heavy truck insurance and offer free federal insurance fillings within 48 hrs.
Progressive also provides general liability (bodily injury and personal property), uninsured and underinsured motorist, comprehensive, collision, personal injury protection (PIP), and medical payments.
Additional coverages include trailer interchange, rental reimbursements, motor truck cargo, non-trucking liability, fire and theft options.
Features:
REASONS TO USE
REASONS TO AVOID
VERDICT:
We found in our review that Progressive provides discounts for CDL certification, signing up for EFT/autopay, paying in full, building an insurance package, bundling coverage for personal vehicle insurance. Progressive also gives discounts for setting up (business experience, electronic logging devices (ELDs).
In our review, we found that online quotes are available to tailor-make your policy you need to work with an insurance agent. Claims can be filed over the phone anytime, with insurance agents available 24/7.
Progressive provides a slew of features through its policies. Customers are satisfied with the discounts, competitive rates, and innovative use of technology it provides.
Customers' reviews point to the fact that there is a lack of proactive customer service and a slow claims process.
Progressive holds an A+ (Superior) financial strength rating from AM Best. They also have an A+ rating from the Better Business Bureau, but Progressive is only BBB-accredited.
3. Three by Berkshire Hathway
Best Simple and Comprehensive Policy
Three from Berkshire Hathway offers a simple and comprehensive Truck insurance policy, Three is the total length of the insurance contract, which is an industry first and much shorter than standard policy paperwork.
Three has very proactive customer support (small business advisor), they are very keen to help you in every step of the insurance buying process.
Three usually cover taxis, limos, delivery trucks, buses, couriers, dump trucks, bulk hauling, local and long-distance hauls, and automobile transport.
Features:
REASONS TO USE
REASONS TO AVOID
VERDICT:
Three insurance simplifies the insurance-taking process with their simple and comprehensive multiple scenario insurance. As truckers/owner-operators you can avoid multiple businesses policies and partial coverage.
Three provides comprehensive coverage for your driver, cargo, uninsured motorist, trailer or equipment, etc. with their assortment of policies.
We found that there is an option to seek an online quote, also you can use chat on the Three site to find the right policy for your business with the help of Three personal insurance advisors. Pricing and types of custom coverage needs are furnished when you talk to an insurance advisor about your special business insurance needs.